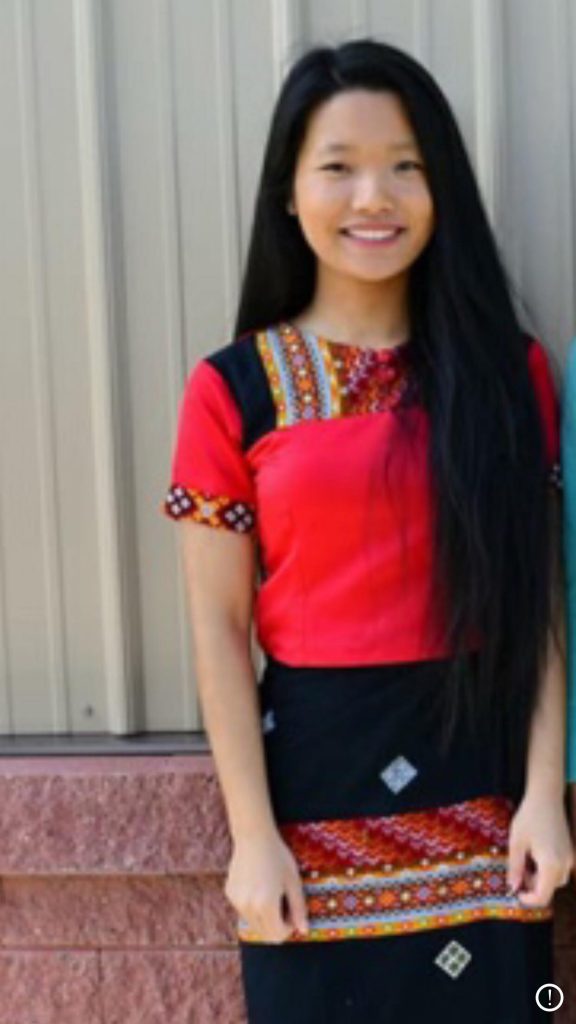 Sui's Story
Sui was one of the young Chin women we met in Malaysia while she and her family were waiting for resettlement. They have now been resettled in the US.
My family and I live in Indiana. My middle brother is in Grade 5 and my youngest brother is in Grade 1.
I'm now in senior high school. My high school friends are pretty cool, they are from different cultures and they love me. They help me and we sometimes do our homework together. My boyfriend is John; he lives in a different state in Ohio so we don't get to spend too much time together. He visits me in Indiana once every two months.
June 2 this year will be my big graduation day!! After high school I plan to go to university at Indiana University–Purdue University Indianapolis (IUPUI) to study nursing.
Education is important to me because it allows me to fulfil my dreams of becoming a nurse, make my family proud and be able to help my country.
I have always had an interest in the health field, but it wasn't until my junior year during clinical studies for my Health Science class that I knew it was what I wanted to do for the rest of my life. When we went to the health care office and I saw all the sick people in the clinic, I knew it was how I was going to mix my passion for helping people with my interest in the healthcare profession. When I saw those people sitting there, I thought of all the sick people that were back in my home country in Burma without the technological advances and advanced healthcare and healthcare professional to aid in their needs.
Burma is such a poor country and needs people who have advanced degrees to help in their healthcare, but it is even more interesting to me that the United States is in dire need of these people too. With a degree in the health sciences field, I would be able to help people all over the world. I would want to give back to my country, but I would also want to give back to my second home, The United States, because it has given so much to me and the people have treated me as an equal here and I want to give back to the place that have given me so much. Being able to go to IUPUI, I would start my journey towards helping people around the world. It would be mean so much to me.
Sui had to leave school at aged 14 because her family could not afford to pay for her education in Malaysia, and had to work to support her family.